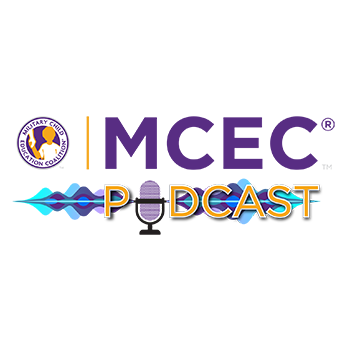 On our special NTS episode today you are going to hear from Destiny Little our Implementation Manager for Purple Star Readiness at MCEC, but if you are a friend of MCEC you probably know her best from her work over many hears with our Student2Student Program.
This year, several of our sponsors – AT&T, BAE, and Boeing – will participate on a panel presenting a wide range of options in STEM-related career opportunities for the students in attendance. Each of the NTS sponsors eagerly seeks out ways to benefit and support our military-connected children each year.  Thanks to sponsors USAA, AT&T, BAE, Boeing, AMBA, Tutor.com, Defense Credit Union Council, MBA and College Board for making the 2021 National Training Seminar possible and free to all attendees.
MCEC provides support to military-connected students through peer-to-peer mentoring programs, the Frances Hesselbein Student leadership Program, student-focused webinars, and our Student Advisory Council. https://www.militarychild.org/audience/students
You can still register for the Virtual 2021 National Training Seminar (NTS):
2021 NTS: Embracing the Future for #Milkids. Join this FREE three-day virtual event for a unique opportunity to engage with senior military, government, education, and thought leaders.