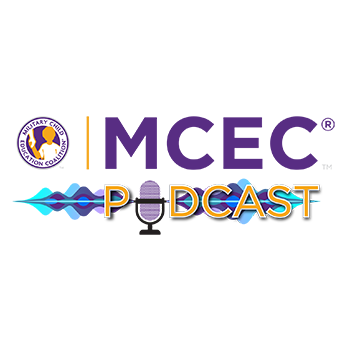 You can still join our 2021 MCEC NTS Pre-Seminar Professional Learning Event by registering at https://www.militarychild.org/upload/images/2021%20NTS/NTS_PRE_SESSION_v5.pdf
This episode also features our MCEC Professional Services!
Learn more about:
MCEC Professional development opportunities https://www.militarychild.org/professional-development
NEW Military Student Consultant Initiative https://www.militarychild.org/MSC
Military Student Transition Consultant Programs https://www.militarychild.org/programs/military-student-transition-consultants-programs
We want to take this opportunity to especially thank the sponsors that are making this National Training Seminar possible – and FREE – to our attendees as we connect them to the resources, knowledge, and community to best support military children in an educational setting.  Our heartfelt thanks goes out to USAA, AT&T, Boeing, College Board, BAE, Defense Credit Union Council – who also provided our special T-shirts this year, AMBA, Tutor.com, and MBA.