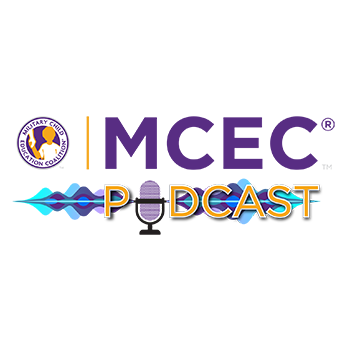 In our month-long series dedicated to recognizing and honoring black history month, MCEC is joining our country in highlighting members of our extensive community of leaders under the theme "Honoring the Past and Shaping the Future". Our guest on this week's episode is Neal Sanders Military Family Liaison and DoDEA Project Manager at Pebble Hills High School in Socorro Independent School District.
Neal Sanders is the Project Coordinator for the Positive Change at Socorro ISD (PCS) grant which is funded by DoDEA. Neal is a graduate of Austin Peay State University, where he earned a bachelor's degree in Business/Public management. As the PCS Grant Coordinator, he has two major roles. First, he is the Military Liaison for Pebble Hills High School. Additionally, he carries out the duties and responsibilities of the PCS grant. 
THIS WEEK'S PODCAST IS MADE POSSIBLE THANKS TO THE ASSOCIATION OF FORT BRAGG SPOUSES' CLUB.