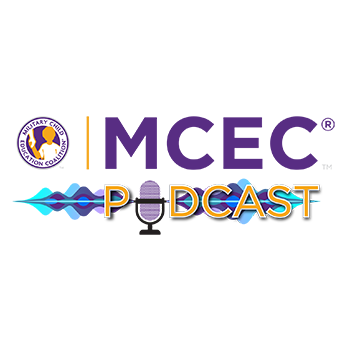 Matthew Wilson, the Executive Director of Oasis Youth Center, talks about how this center and others like it across the country transform the lives of queer youth by creating a safe place ​to ​learn, connect, and thrive.  Envisioning a world where queer youth are valued in the community, they are committed to creating an affirming space for LGBTQ youth to be proud of who they are. 
http://www.oasisyouthcenter.org/
Oasis produces activities, programming and advocacy that:
Supports and empowers youth
Creates healthy community
Provides essential resources
Promotes cultural diversity
Advocates for civil rights
Oasis Crisis and Victim Support Services 24-hr Crisis Hotline: 1.800.346.7555
This podcast has been made possible thanks to the generous support provided by the Military & Civilian Spouses' Club of Fort Irwin.
Gay, Lesbian, & Straight Education Network (GLSEN) believes every student has the right to a safe, supportive, and LGBTQ-inclusive K-12 education.  We are a national network of educators, students, and local GLSEN Chapters working to make this a reality. https://www.glsen.org/
PFLAG (Parents and Friends of Lesbians and Gays) offers direct support to people
It's incumbent upon parents, families, friends, and allies to make schools safer for ALL students. PFLAG chapters work directly with schools and stakeholders in their communities, providing support, resources, training, creative programs, and even model policy to create an environment of respect.  https://pflag.org/cultivating-respect-safe-schools-all
You are not alone!  If you're looking for a place where LGBTQ youth and their allies can find answers to frequently asked questions or explore resources related to sexual orientation, gender identity and more please go to the Trevor Support Center at https://www.thetrevorproject.org/resources/trevor-support-center/
If you or someone you know are thinking about suicide, you deserve immediate help - please call the Trevor Lifeline at 866-488-7386 or by Text START to 678-678 
Trevor Project Trainings for Professionals include in-person Ally and CARE trainings designed for adults who work with youth. These trainings help counselors, educators, administrators, school nurses, and social workers discuss LGBTQ-competent suicide prevention.  https://www.thetrevorproject.org/education/
The Human Rights Campaign has resources to help you come out and live openly at home, at work and in your community.
https://www.hrc.org/resources/coming-out
CentreLink develops strong, sustainable LGBT community centers and builds a thriving center network that creates healthy, vibrant communities. Serving over 250 LGBTQ community centers across the country in 45 states, Puerto Rico and the District of Columbia. https://www.lgbtcenters.org/
The Jason Foundation is dedicated to the prevention of the "Silent Epidemic" of youth suicide through educational and awareness programs that equip young people, educators'/youth workers and parents with the tools and resources to help identify and assist at-risk youth.  https://jasonfoundation.com/
Centers for Disease Control and Prevention https://www.cdc.gov/lgbthealth/youth-resources.htm